What do a barcode scanner, a photovoltaic array and a highlighter and a tree leaf have in common? Come and visit the exhibition "Light Effects" at the Ubac Gallery of the Laboratoire de Physique des Solides to find the answer.
To start this new year, the LPS welcomes in its buildings the exhibition "Light effects" realized by the Communication, Mediation and Scientific Heritage Service (COMPAS) of the University Paris-Saclay. These panels aim to show the multiple services that light provides daily to nature and mankind.
The exhibition is accessible every day of the week, from 9:30 a.m. to 5 p.m., until March 29, 2022 at LPS, building 510 on the Orsay campus ("petit plateau").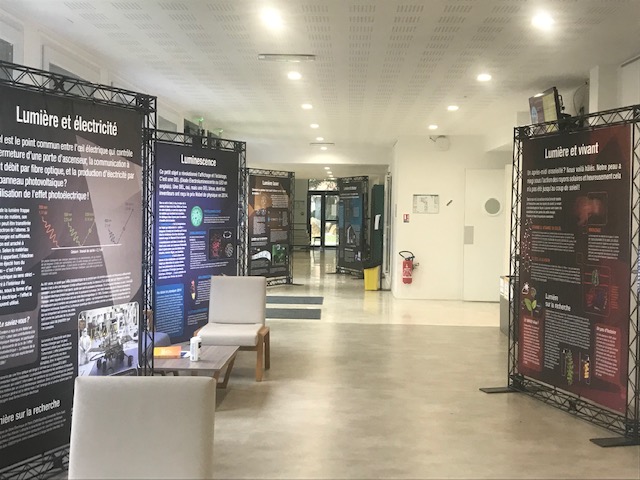 Contact
Marie-France Mariotto