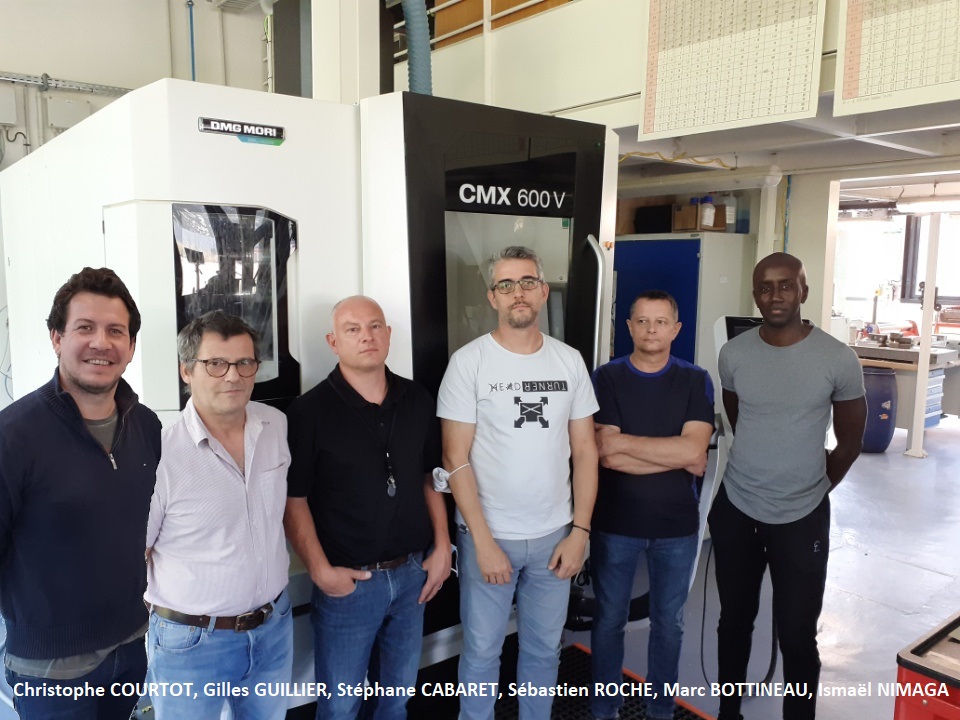 The service was created in 1998 by pooling the various mechanical skills of the laboratory.
It supports the design and construction of the mechanical parts of scientific instruments and provides expertise to research teams.
The service consists of a design office with 2 design engineers and a manufacturing workshop with 4 technicians.
Competencies implemented :
CAD with SolidWorks and CATIA
CAM with ESPRIT
machining with conventional or numerical
Welding, soldering, TIG, MIG, helium leak detetcor
Workshop equipments :
Workshop area 350m²
3 axes milling center DMG CMX600V (600*300*H400, 30 tools, 12000tr/min)
3 axes milling center DMG DMC63V (630*500*H500, 24 tools, 10000tr/min)
Numerical lathe SOMAB Transmod 250 S2 (ø200*375mm, 8 tools, 5000tr/min)
Micro-milling center YENA (300*120*H90, 8 tools, 60 000tr/min)
Preset bench ELBO CONTROLLI E238
Tapping microtap (M1 à M6)
Conventional milling HURON (1100*700*H350)
Conventional milling DUFOUR (750*300*H400)
Conventional milling DECKEL FP1 (400*200*H400)
Conventional lathe VUILLEUMIER (ø240*530mm)
Conventional lathe CELTIC (ø250*700mm)
Cutter BOMBLED (1,5m wide –4mm thickness)
Soldering, welding TIG, MIG
Bead blasting
Workship
Machines
Parts examples
Devices examples