On February 16, 2022, Liliane Léger was awarded the Prix d'Honneur of the French Polymer Group (GFP) by Gustavo Luengo, its president.
The GFP Honorary Prize has been awarded annually since 2017 to a living personality from the scientific community for his or her long career and scientific or technical contribution in the field of polymers.
It was awarded in 2021 jointly to Claude Janin and Liliane Léger. Liliane Léger is a professor emeritus at Laboratoire de Physique des Solides, member of the soft matter at interfaces team (MMOI).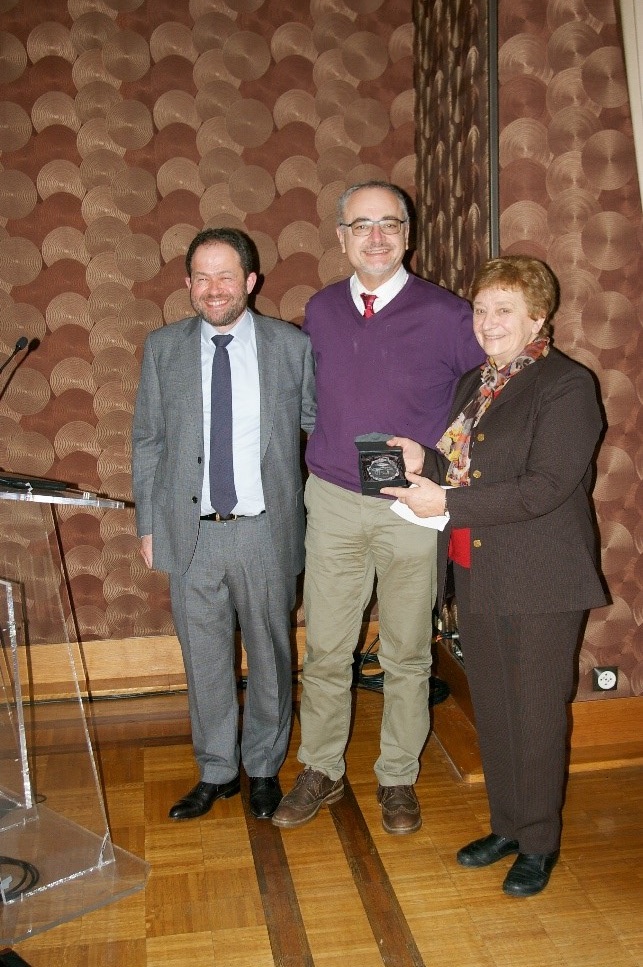 Presentation of the GFP Honorary Award to Liliane Léger by Gustavo Luengo, President of the GFP, in the presence of Frédéric Restagno.