The new edition of the photo contest La preuve par l'image, organized by the CNRS with Acfas, its Quebec partner, has delivered its winners. Among the 20 preselected photos, two were submitted by a team from the Laboratoire de Physique des Solides and one received the jury's "Coup de coeur" award.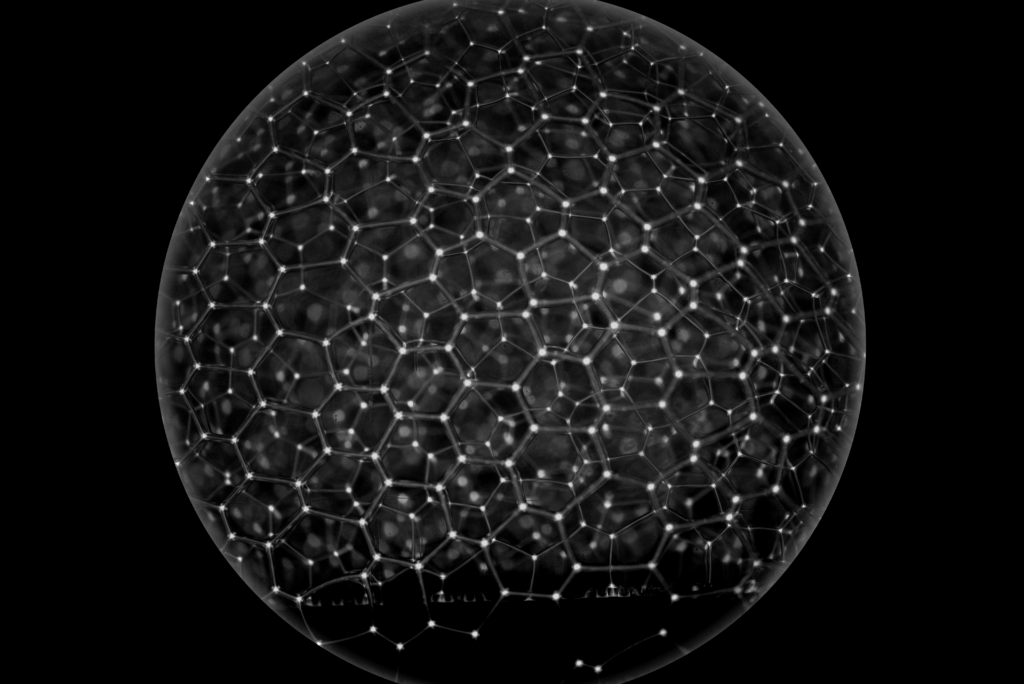 Celestial foam
Credits: © Alexis COMMEREUC / François BOULOGNE / Emmanuelle RIO / LPS / CNRS Photothèque
Sea foam on the sand, a spoon in a chocolate mousse, a cosmetic cream applied to the skin: foams are everywhere but mostly unknown. With air, a little bit of clean water and a container lined with roughness, the objective of this experiment is to understand the mechanisms at work when a foam comes into friction with a rough wall. The separation between two bubbles is marked by a film of soap: the junction of three of them forms a plate edge (in grey) while the junction of four of them forms a vertex (the luminous points). By dipping a glass slide into this dry liquid foam, scientists seek to measure the force exerted on the plate and capture the movement of the bubbles in contact with the container.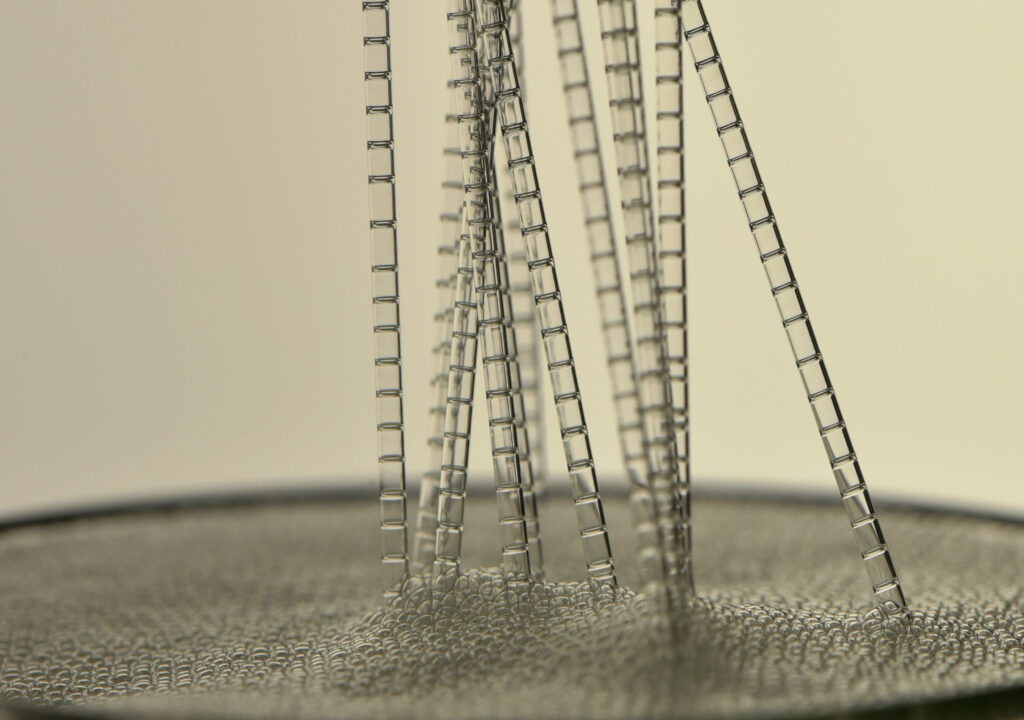 Bambou forest
Credits: © Alexis COMMEREUC / François BOULOGNE / LPS / CNRS Photothèque
The ascent of a liquid in a capillary tube is a well-known phenomenon. This experiment seeks to revisit it. For this laboratory bamboo grove, the scientists generated a foam in a glass by bubbling air into a soap solution. At a higher pressure than the atmosphere, the bubbles easily empty one by one into the glass tubes, each forming a lamella. However, the more they accumulate, the more each new bubble entering the tube rises slowly. The objective is to understand the role of the foam confinement on its flow, and more particularly the dissipation mechanism, localized in the liquid joining the soap films and the tube wall. This understanding can be useful in the fields of use of foams such as cleaning, especially of porous materials. This photo received the "Coup de coeur" award of the competition jury.
Reference
All the pictures can be found on the competition website (in French).
An online vote is also available HERE (in French) for the People's Choice Award.
Contact
François Boulogne